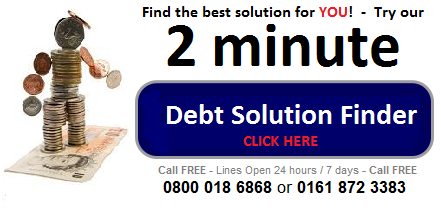 Switch DMP (Debt Management Plan)
Moving Debt Management Company? Switch or Switching Debt Management Plan or Service?
There are implications and things to consider as well as do, when moving debt management company or changing debt management plan (DMP) or service provider.
If you have decided to move from one debt management company or service to another, there are things you should be aware of and things you need to make sure you do before the move, switch or change.
1: Cancel your Authority to Act with the company you are currently with or using.
2: Advise creditors you are now changing to another debt management company or service.
3: Stop all payments to your existing debt management company.
4: Set up new payments to creditors or your new chosen debt management service.
5: If you are switching, changing or moving to a new debt management service remember to sign the relevant Authority to Act form and return it.
If you are moving debt service or company, or simply wish to switch your debt plan, ask yourself if you have given your current debt company enough time to help you. Most consumers think that once the debt management service they have instructed takes over, all their problems will go away over night. This is not the case, if correctly managed your finances will take time to correct and moving, switching, or changing company does not usually clear your personal debt any quicker!
Whilst you may think you are saving money, struggling on in the long run to manage debts YOURSELF could end up costing you more!
For some people it is very obvious that their personal debt has become a problem but for others it isn't quite so obvious. In the same way, dealing with problem debt yourself (self debt management) isn't quite as straightforward to manage as most people would think. Initially, managing your debts yourself or to deal directly with your creditors would certainly seem to have it's attractions and potential benefits. E.g. cutting out the middle man, saving some money and being able to negotiate with your creditors yourself. Whilst in some cases these things may be true, the pitfalls and drawbacks of self debt management plans could massively outweigh the benefits of trying to manage the debt yourself.
As with anything in life that you don't fully understand, it is the simplest thing in the world to find yourself being taken advantage of or worse!
Managing the debt yourself or self debt management plans, means you have to deal with the barrage of creditor letters, phone calls and visits whilst perhaps not fully understanding the law appertaining to personal debt collection procedures. You will also have to deal with the creditors yourself which will mean you are not getting impartial advice.
You are totally at the mercy of the good nature of the people you find yourself dealing with!
Why spend your time trying to figure out how to deal with your creditors / debts and then waste further time and money doing things under self debt management plans you 'think' are helping you, when you could let a professional debt management consultant like Lewis Alexander Financial Management help you through the entire process.
As professionals Lewis Alexander Financial Management will have your best interests at the fore front of everything they do for you whilst you sit back and relax.
If you are thinking of leaving, switching, moving or changing debt management plan or your existing debt help service, call our personal debt helpline FREE in total confidence using 0800 018 6868