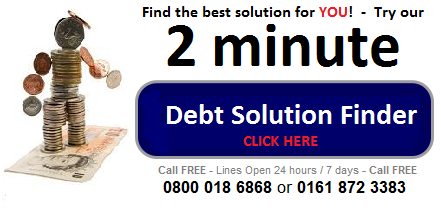 Debt Arrangement Scheme - Scotland
Debt Arrangement Schemes (DAS) and Debt Payment Programmes (DPP)
(Only available in Scotland!)
1: A debt arrangement scheme or DAS is possible if a debtor has only one creditor, as long as the debt is not currently subject to a time to pay direction or time pay order (Debtors Scotland Act) or time order (Consumer Credit Act).
2: Also known as Debt Payment Programme, a debt arrangement scheme is not Sequestration or Bankruptcy, it is a government approved Debt Management Plan / solution.
3: A DAS or DPP will allow a debtor to extend the period of repayment whilst freezing interest and charges being applied to their accounts.
4: Debt arrangement schemes can last for any reasonable period of time.
5: Debtors are protected from further creditor action whilst subject to a DAS or debt payment programme.
6: Only a DAS approved money advisor can apply for a debt payment programme on behalf of a debtor.
7: A debtor cannot apply for DAS or DPP when already subject to a Trust Deed or Sequestration in Scotland.
8: DPP's or a DAS is still possible if debts are in joint names
The Pros and Cons of Debt Arrangement Schemes or DPP in Scotland;
The Advantages of a Debt Arrangement Scheme
Debt Arrangement Schemes offer one affordable repayment and are government approved.
Freezes interest and charges being applied to accounts.
Debt Arrangement Schemes can assist in helping to avoid Sequestration> or a Trust Deed..
Avoid having to take out further borrowings to clear debt or other financial problems.
Debt payment programmes are still possible even if you have been refused a Debt Consolidation Loan.
The Disadvantages of a Debt Arrangement Scheme
The period of time to repay the total outstanding credit may increase, the debtors credit rating could be affected due to defaults being recorded on their credit file.
Credit reference agencies keep account history information such as late or missed payments and can be held on a personal credit record for up to 6 years.
A Debt Arrangement Scheme is recorded and each debtor will be on a public register listed by full name, date of birth and home or business address.
The information on a credit file can influence lenders decisions and can affect consumers when trying to obtain other credit such as mobile phone contracts or mortgages.