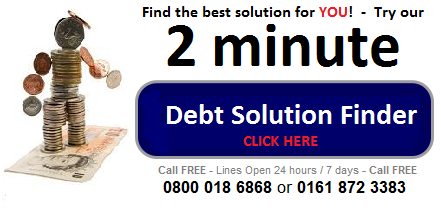 Compliance
We must explain due to our licensed activity about unfair or improper practices specific to online marketing!
Paragraph 3.20(c) of the Debt Management Guidance (DMG) states that it is an unfair or improper practice specific to online marketing to use a misleading online advice tool or misleading budget calculator designed to induce consumers to make contact or provide personal details by (i) asserting that a certain debt management option is suitable for a consumer in the absence of having carried out a sufficiently full assessment of his individual financial circumstances (including income and expenditure) to be able to take an informed view or (iii) failing to provide sufficiently clear warnings that income and expenditure data needs to be accurate.
Paragraph 3.21 of the DMG states that all advice given to consumers at any stage, and any action taken, should be appropriate to the consumers individual circumstances. When advising consumers on how to deal with their debt problems and/or in considering taking a consumer on as a client, licensees should provide information and advice which is accurate, sufficiently clear and appropriate for the consumer.
Paragraph 3.23(c) of the DMG states that a consumer must not be advised on a particular course of action to take before carrying out a realistic and reliable assessment of a consumers circumstances, taking appropriate account of the consumers financial position (including income and expenditure), personal circumstances (including the reason for the financial difficulty, whether it is temporary or longer term and any previous debt management arrangement entered into, including the reason for any failure) and other relevant factors (such as reasonably foreseeable future changes to employment status).
Think Carefully!
Please Remember to think carefully before securing any debts against your home.
Failure to keep up repayments on a mortgage or any other debt secured on your home may result in you losing your home through repossession.
Please be aware that by entering into any debt consolidation service, your credit record may be impaired. The debt and the period over which it is repaid may also increase.