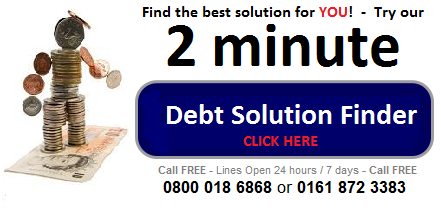 Bankruptcy
Bankruptcy or Going Bankrupt in England and Wales
1: In order to be made Bankrupt in the UK a county court has to place a Bankruptcy order against you.
2: A voluntary petition for Bankruptcy will cost £680.
3: A petition for Bankruptcy has to be presented to a court to obtain a Bankruptcy order, this can be done by a debtor (possibly you) which is a voluntary petition for Bankruptcy or by a creditor which is a creditors petition for Bankruptcy.
4: In order to be made Bankrupt in the UK a county court has to place a Bankruptcy order against you.
5: If a debtor owes a creditor more than £5000, the creditor can lodge a creditors petition for Bankruptcy with a county court
6: A petition can be presented against a debtor even if the debtor is not present in England or Wales at the time.
7: If a petition for Bankruptcy has been placed against you it is important that you comply or co-operate with the proceedings. The order for Bankruptcy can still be made if you ignore or do not acknowledge the petition.
8: Bankruptcy restrictions will apply for 12 months and you are then considered discharged from Bankruptcy.
9: If you are disputing in any way the claims of a creditor you should try and negotiate before the order is made, if you attempt to do this at a later date once the order is made it could be expensive and difficult.
10: Going Bankrupt is not possible for everyone and circumstances dictate if it is viable or correct. You should not lie to a court at any time!
11: If reckless or irresponsible behaviour can be found in a debt ors actions prior to applying for Bankruptcy, the bankruptcy period can be extended beyond the current 12-36 months up to 15 years.
12: Other debt solutions and alternatives to bankruptcy should be considered prior to bankruptcy such as an IVA, Debt Management Plan or Debt Relief Order. Click the following link to apply online for bankruptcy in the UK.
Below are the Pros and Cons of Bankruptcy in England and Wales
The Advantages of Going Bankrupt
Restrictions apply but bankruptcy can be a fresh start.
Bankruptcy will make sure that your assets are shared out fairly amongst your creditors.
The initial Bankruptcy order only lasts for 12 months, it can be extended in extreme cases.
Bankruptcy offers legal protection from creditors against further actions.
After being discharged from the Bankruptcy order you would normally be classed as being debt free
The Disadvantages of Going Bankrupt
A government insolvency register exists where your name will be published once made Bankrupt.
Once Bankrupt your assets can be quantified and sold to contribute to paying off your debt.
Bankruptcy will remain on a credit file for 6 years or more.
You will be discharged from your Bankruptcy order after 12 months but this can be extended in certain cases to 3 years and up to 15 years in some cases.
Your credit rating will certainly be affected and the ability to obtain further credit in the short and longer term may become very difficult.
If you own a home, you may have to sell your property to increase the overall contribution back to your creditors.
Bankruptcy can affect immigration and immigration status.
Bankruptcy can affect the ability to retain or obtain certain jobs / professions.
Not all personal debts can be included in a Bankruptcy order, for example; Secured Loans and Mortgages, Court Fines, Student Loan Company balances.
A voluntary petition for Bankruptcy will cost £680.